LOCK IN MY SECRET SALE PRICES NOW: 
Reserve your exclusive Bluestone Secret Sale prices. NO OBLIGATION TO PURCHASE. Prices valid until 30th September 2021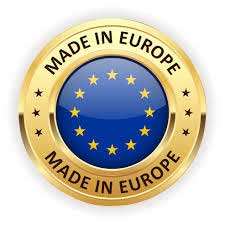 Customers also viewed….
Excellent consistant colour
Very satisfied with the European bluestone I've sent to my client. Looks sensational on the paving and wall cladding. Will use again for future projects.
The cheapest prices for tiles in Sydney. Looks great too.
Your prices beat all the quotes I got
Your prices were so good they beat the other local quotes I got – even with the delivery
The best service and excellent prices.
Our pool looks sensational
Thanks heaps guys. The pool is the pride of our yard witht the European pavers. Really surprised with how good the quality is. Absolute bargain
Unbelievable quality for the price
Werent really fussy just wanted some basic paving but these pavers are so luxurious considering they were so cheap. 5 Stars well deserved
Simply gorgeous!
SO thrilled with our blue stone on the fireplace! seriously looks a million bucks. Saved us money too
Our patio area looks amazing thanks to the european blue stone.Thanks to Steve for answering our questions and making it easy to do
Great quality blue stone
I purchased the Bluestone paving and was not disappointed with the quality and service.
As far as quality these pavers are the best. They handle easy and are durable with no breakage. I reccomend my clients this bluestone.
The best blue stone prices!
Searched all over Brisbane and the online for the cheapest prices – your prices were easily the best cheers guys
Great looking tiles for a damn good price! Very impressed, thanks guys!