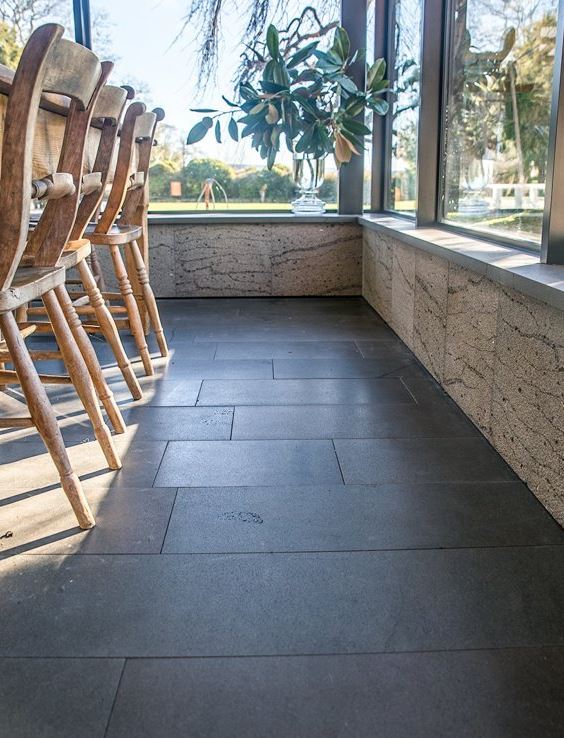 NO You don't need to seal your bluestone tiles and pavers. However, it is highly recommended that you do in certain situations…
Bluestone (like all natural stone) is porous. This means that if you leave moisture on top like water or wine it will absorb it unless you wipe it up immediately.
For peace of mind, we always recommend sealing bluestone in areas where it may get oils or fats dropped onto the surface eg BBQ area, driveways. As a result, you can be confident your bluestone will look pristine forever in your home in these areas once sealed. Pathways, the around your swimming pool including your pool coping do not necessarily require sealing.
You only really need to do it once after your tiler has laid the pavers. Some customers choose to give their bluestone tiles a recoat every 5-8 years.
Once sealed to work out if your bluestone pavers and tiles require recoating with sealer, simply put some water on top. If it forms into water beads, then it doesn't need sealing. If after a few moments the pavers have absorbed the water, then they need sealing.
At Bluestone Tiles Warehouse, we have natural stone tile sealers. Also, we stock an invisible tile sealer and an enhancing tile sealer (if you want to enhance the colour of the paving). They come in a variety of sizes to suit the area you require.
If you have any questions about sealing bluestone, feel free to contact one of our EXPERT staff members. Call: 03 9706 9767 (Mon-Fri 7:30am-5pm & Sat 9am-4pm) or leave us a message here.